Stare at that image of Harry Houdini long enough, and something creepy starts to happen. Might you be hypnotized? Maybe, he's going to see something in you you don't want him to see. What can eyes so intense, what can a face so stern, have to reflect back at you?
The Last Act of Harry Houdini, a masterful one-man show starring Barry Killerby and directed by Ishwar Maharaj, answers these questions and more through a unique examination of the life and final times of the Master Magician.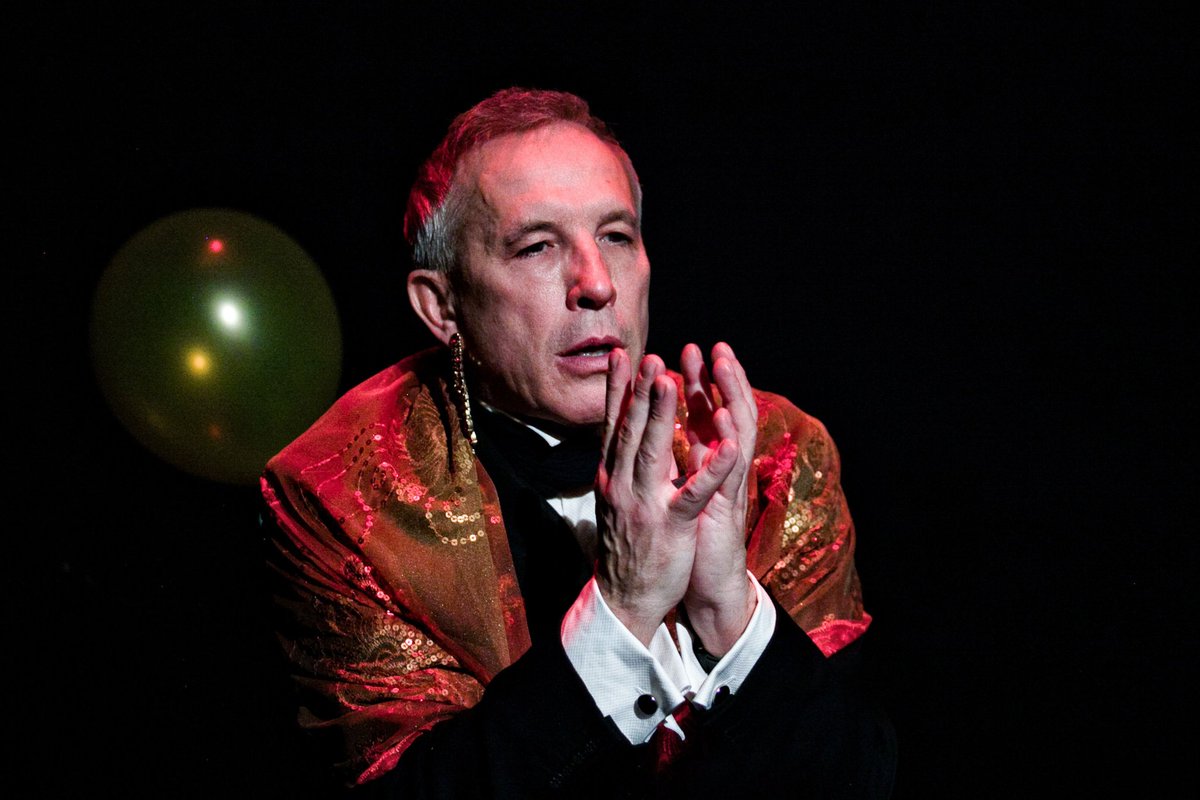 Like many magicians, Houdini was a man who lived between worlds. Framed by intense love and obsessive darkness, passionate crusades against spiritualists, trouble with his health and the profound affect of his mother's death, he dressed his search for answers in defiant showmanship. There's a poignant loneliness to all this which is evident throughout Killerby's stage show, cleverly using a magician's favorite tools — light and shadow — to reenact the events that impacted Houdini the most.
He deftly reveals (I won't!) the secret use of a kiss with Houdini's wife, and what really makes a seance a seance, in such memorable ways that I got chills imagining what it would be like had the show featured a full cast and stage. The show takes place on a sparse stage and props which anchor it as Houdini's dressing room, yet also transport it backward and forward through time. Its door is not simply a way in or out of a room; it becomes an area of transcendence. Houdini faces his mortality there, along with the coldness of a society that only ever wanted The Show, and not the truth behind it.
Funny and distressing in turns, The Last Act of Harry Houdini was a real demonstration of talent and skillful storytelling. It was a pleasure to watch.
This year's Thursday Halloween date afforded us a week-long sojourn into all things dark and wonderful. There's still time to end our dances with the dead in a glorious way. Don't miss The Last Act of Harry Houdini's final performance tonight at the Cockpit Theatre, Marylebone.